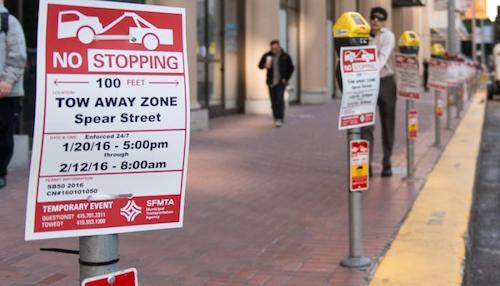 The Port provides Street Parking Permits for special events, food trucks associated with an event, filming and construction. Street Parking Permits require a minimum of 15 calendar days between date of request and date of event.
Implementation of no-stopping permits for an event, moving, filming, construction and other temporary uses are subject to the SF Port Harbor Traffic Code.
The Port is responsible for metered parking on its jurisdiction and partners with the San Francisco Municipal Transportation Agency (SFMTA) to implement parking management.
Email nostopping@sfport.com for inquiries.