Getting around the waterfront is simple and fun. Destinations on the waterfront are walkable and provide plenty of places to stop and shop, take a break or catch another mode of transit. There are a variety of convenient transit options to explore the Port.
The Port waterfront is dotted with several historic piers and a simple way to navigate. All odd-numbered piers are located to the north of the Ferry Building, and even-numbered piers are located to its south.
Visiting Port Offices - The Port of San Francisco main office is located at Pier 1 on The Embarcadero at Washington Street. Pier 1 is accessible on foot and bicycle. The nearest transit stop is F Historic streetcar at The Embarcadero/Washington. There is on-street metered parking along The Embarcadero. There is a paid parking lot across the street from Pier 1. Read more about accessibility on the Port.
Ferries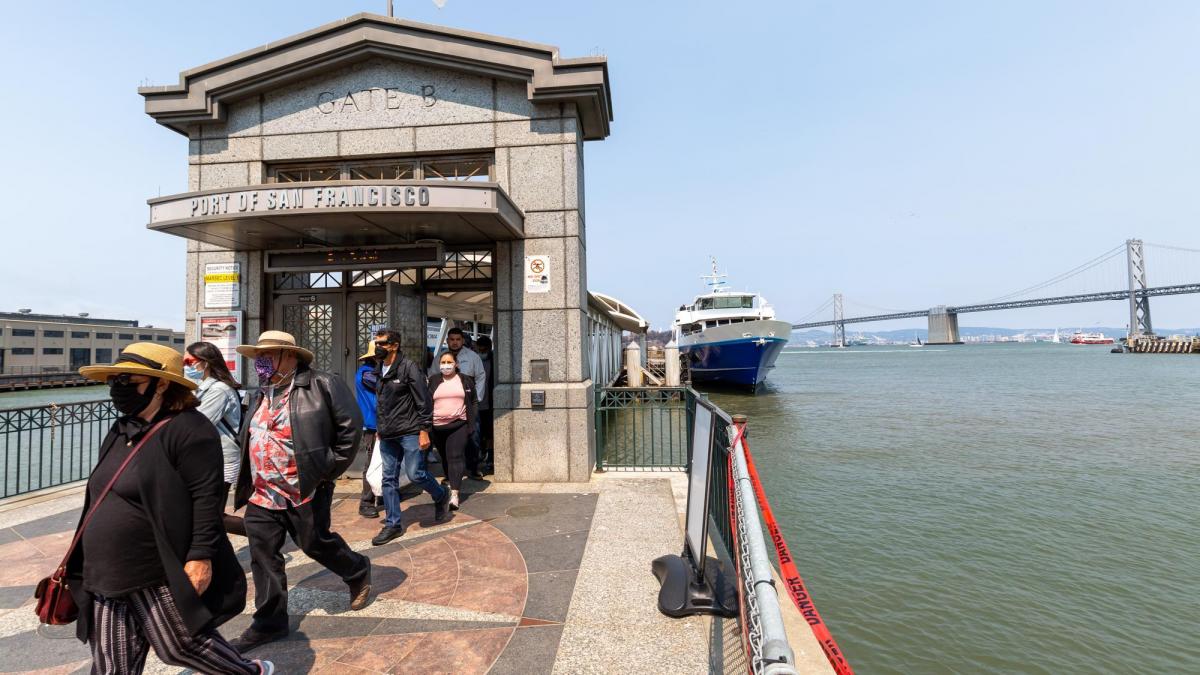 Ferry travel offers a comfortable, convenient and stress-free journey for commuting to work or taking a leisurely outing with family and friends. There are daily ferry connections from San Francisco to Treasure Island, Angel Island, Alameda, Oakland, Vallejo, Sausalito, Larkspur, Richmond, Berkeley and South San Francisco. Ferry arrivals are displayed on the ticker located inside the main entrance of the Ferry Building Marketplace.
Ferry gates are located behind the Ferry Building. Schedules and fare information is available on each ferry provider's website.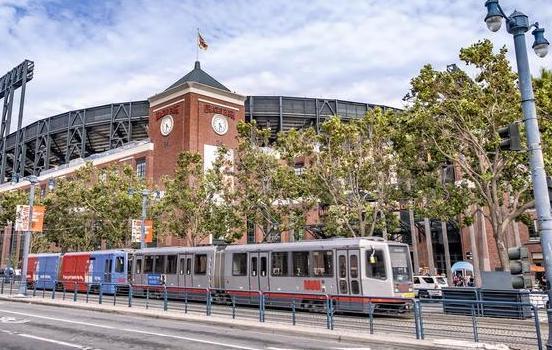 Muni Metro streetcars and buses are available across the waterfront. Take a ride on the F Historic streetcars that run between the Ferry Building and Fisherman's Wharf. The T Third metro line runs between Embarcadero Station to the Giants ballpark, Crane Cove Park and south towards Islais Creek. Plan your trip with the San Francisco Municipal Transportation Agency website.
Biking and Pedicabs
Bicycles are a great way to experience every inch of the waterfront. Bay Wheels bike share stations can be found across the waterfront for quick trips. Bike rentals are available at Fisherman's Wharf, the Ferry Building and Pier 40. Hail a pedicab anywhere on the Embarcadero for a quick or leisure ride along the waterfront.
Water Taxi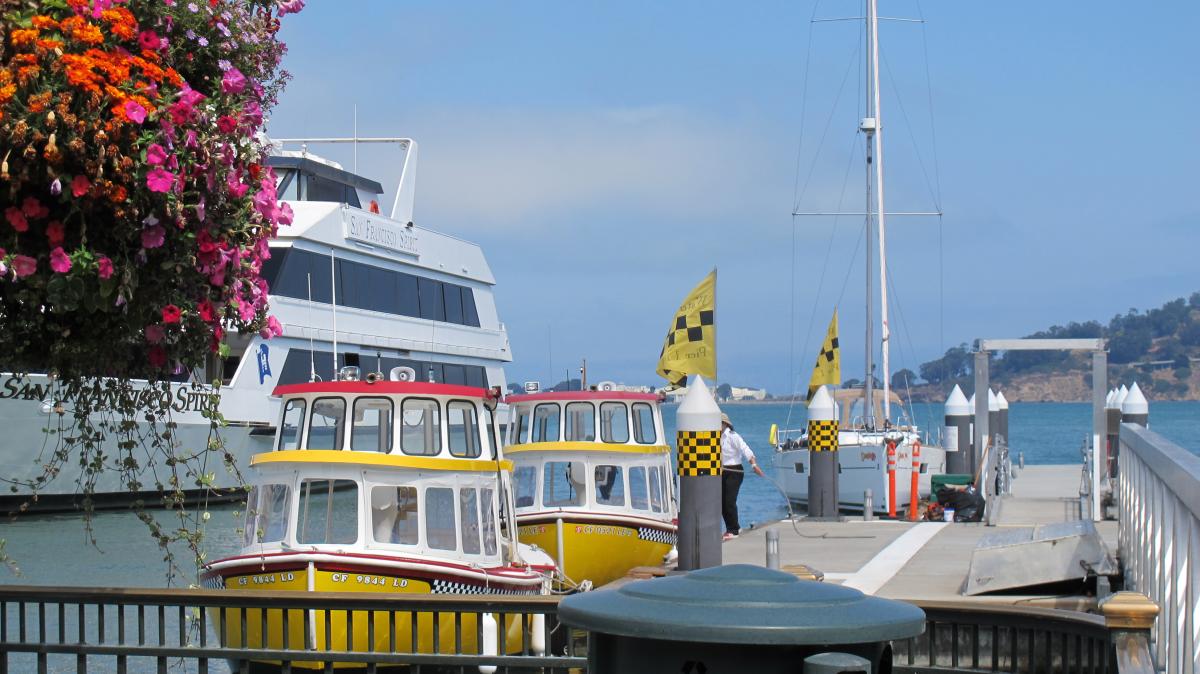 Tour the Port on a Water Taxi and discover attractions along the waterfront. Stops are marked with yellow checkered taxi signs along the Embarcadero between Pier 1 1/2 and Hyde Street Harbor near Fisherman's Wharf.
Visit San Francisco Water Taxi for stop locations and rates.