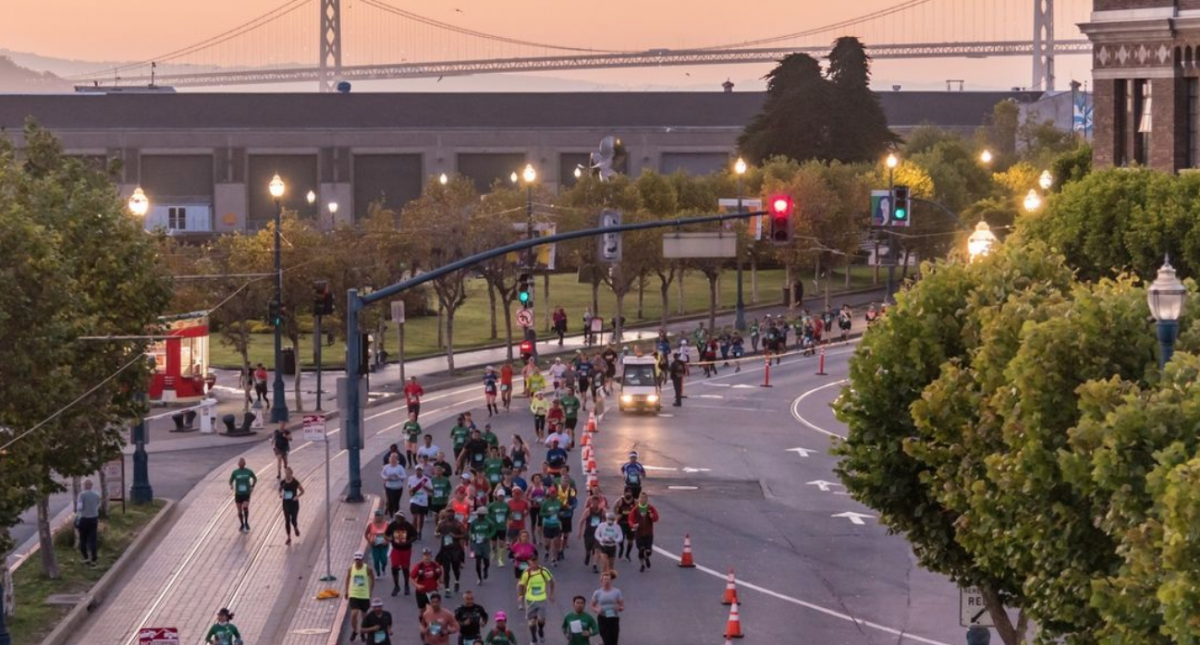 Run the waterfront and set new personal records on our fast and flat streets, parks and open spaces. The waterfront is also full of refueling and hydrating options along the way to keep you going. The waterfront is home to miles and miles of the best running and walking routes in San Francisco, as well as route segments for the San Francisco Marathon, Giants Race, Bridge to Bridge and other classic only-in-San Francisco races.
Here are a few route ideas: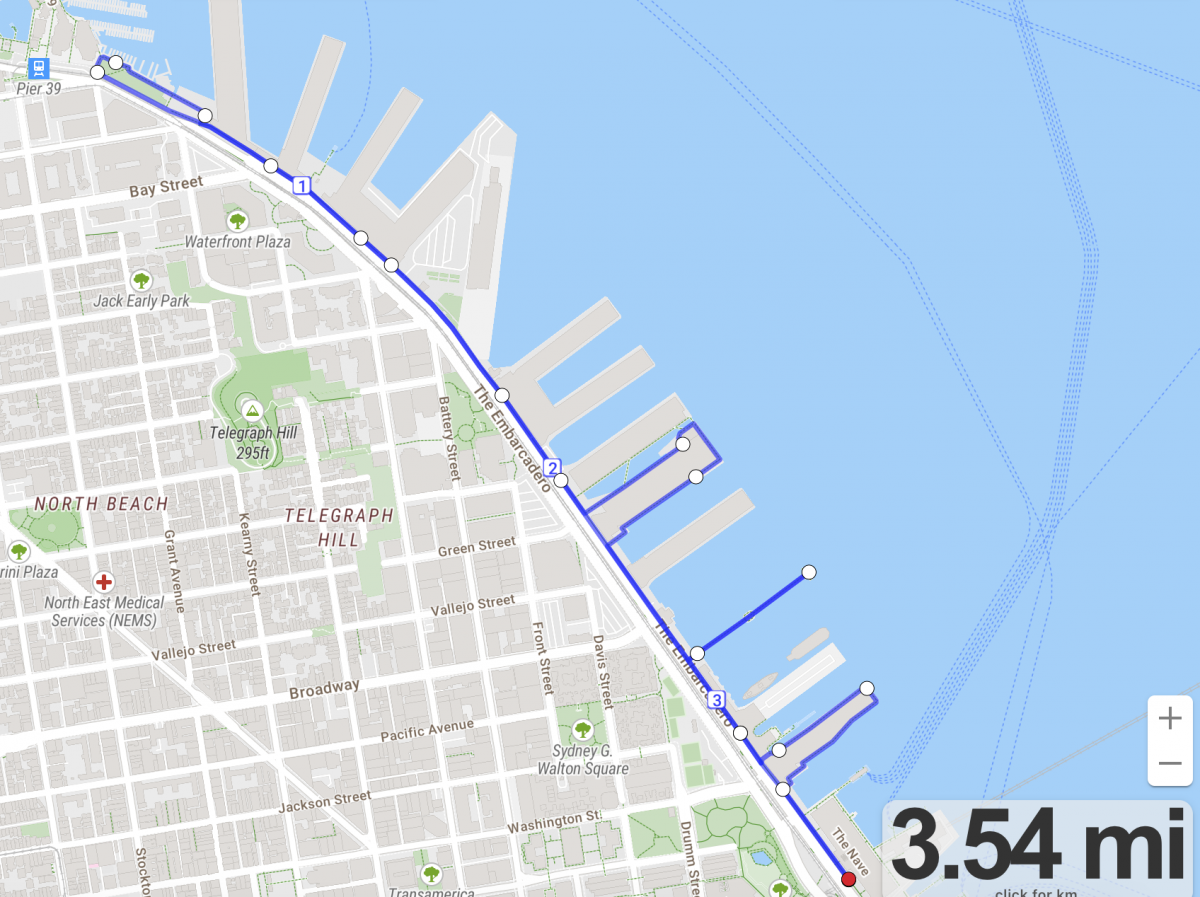 Starting at the southern end of the Ferry Building, head north on the Embarcadero all the way to PIER 39. Loop around the grass lawn at the head of PIER 39 and head back south to the Ferry Building for an easy three-mile loop. Add an extra half-mile to your run by running down all the public pier aprons at Pier 1, Pier 7 (wooden pier) and Pier 15 (The Exploratorium) - or a full mile if you run them in both directions.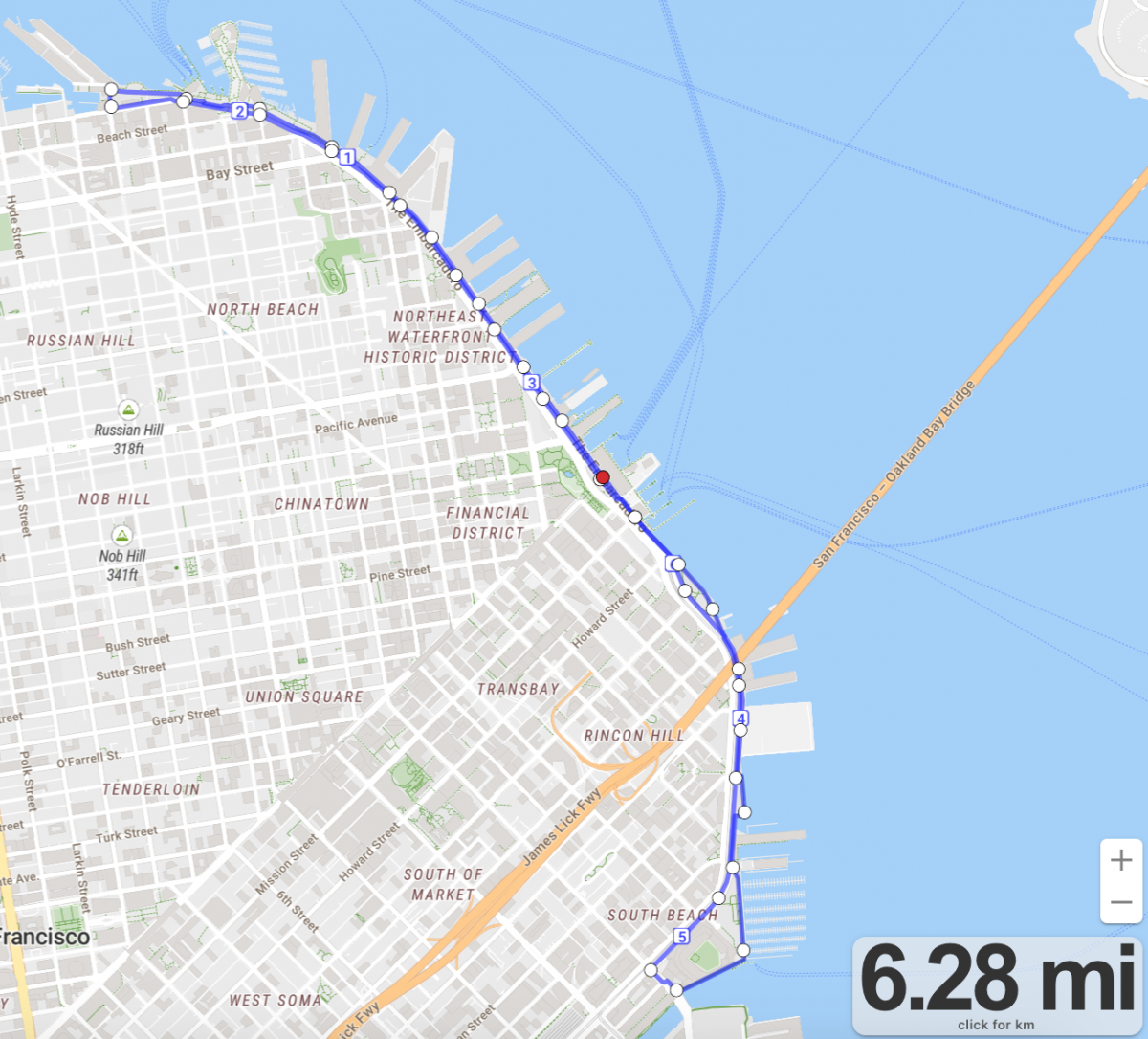 Starting at the main entrance of the Ferry Building, head north on the Embarcadero all the way to Fisherman's Wharf. Lop around Taylor and Jefferson streets at the famous crab wheel and head back south on the Embarcadero. Speed past te Ferry Building and proceed south along the Embarcadero Promenade underneath the Bay Bridge, through Brannan Street Wharf Park and towards Oracle Park. Loop around the waterside path of the ballpark and around to the front façade on Third Street and King Street. Head north on the Embarcadero again until you reach the Ferry Building again for a full 10k route of the Port.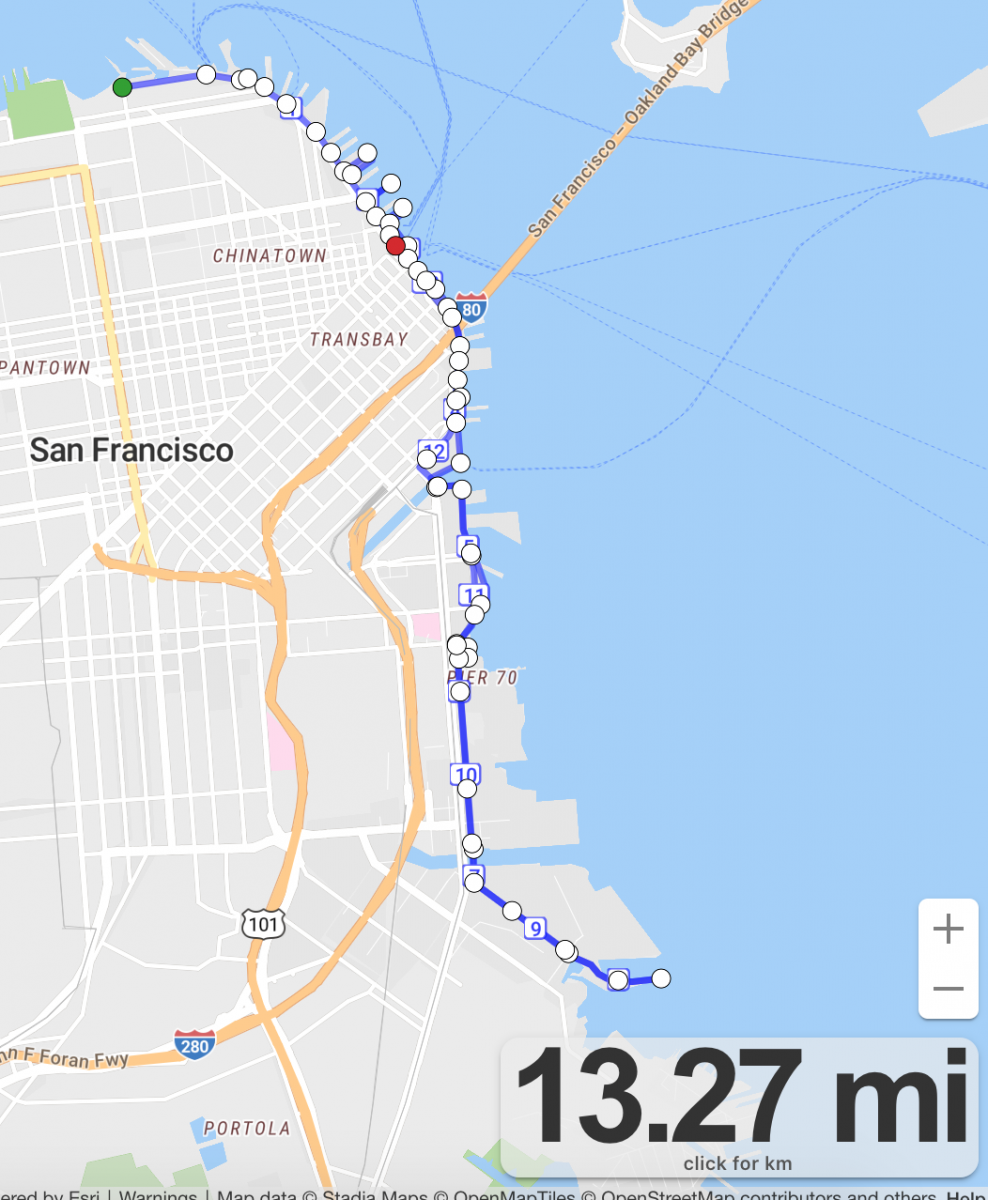 Get into the long run and cover the full length of the Port waterfront (twice)! Start in the northern-most point of the Port at the edge of Fisherman's Wharf at Jefferson and Hyde streets, head south towards the Ferry Building. Continue into the public walkways at Pier 15 (The Exploratorium), Pier 7, and Pier 1 to keep the waterfront in sight. Run along the back side of the Ferry Building and continue south on the Embarcadero Promenade towards Oracle Park. Keep on the waterside walkway until the edge of the ballpark, then cross over the Third Street Bridge and turn left onto the path near Mission Rock and onto Terry Francois Boulevard. Run past Agua Vista Park and Crane Cove Park and head onto Illinois Street for several blocks. Cross Islais Creek on the Illinois Street Bridge and turn east onto Cargo Way. Hit the half-way point at the tip of Heron's Head Park. Turn around and return north on Illinois, Terry Francois and the Embarcadero Promenade until you reach the Ferry Building again, completing over 13 miles of Port waterfront running!  
If kicking asphalt is not enough, level up your training program by adding biking and in-water experiences such as kayaking, paddle boarding or water biking.