Wetland Restoration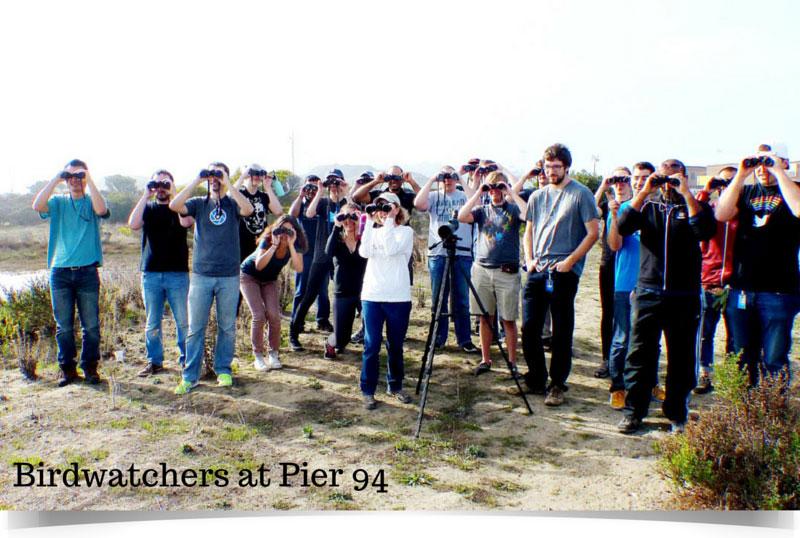 Before the California Gold Rush brought a rush of new residents to the bay area, San Francisco Bay was ringed by wetlands that supported abundant populations of plants, birds, wildlife, and native peoples. In the 150 years since, over 90 percent of the bay's wetlands have been filled, diked, and drained.
Within the Port of San Francisco's lands, subsidence, tidal inundation, and decades of benign neglect allowed tidal salt marshes to develop along two remote sections of the Port's Southern Waterfront: on the northwest shore of Pier 94, and at the former Pier 98, now called Heron's Head Park. These are among the very few remaining wetlands on San Francisco's shoreline. Over the past decade, the Port has worked to enhance, expand, and preserve the habitat that these wetlands offer, and promote the public's access and appreciation of these urban oases.
In addition to their value as habitat for native plants and wildlife, tidal salt marshes and other wetlands serve other valuable functions. They mitigate water quality issues by filtering runoff before it enters the bay, and buffer coastal areas from flooding. Coastal wetlands, due to their high level of ecological productivity, are estimated to be more effective than forested areas (per unit area) for carbon sequestration (they absorb and store CO2 from the atmosphere).
Heron's Head Park and the Pier 94 Wetlands exemplify opportunities to reclaim some of the natural services that coastal wetlands can provide within a predominantly urban shoreline.  For more on this subject, please see Making Peace with Nature. The Port will continue to protect the salt marshes and adjacent  "buffer zones" within its jurisdiction, and continue its efforts to maintain and improve wetland and upland habitat, as well as public access opportunities at both sites.



Pier 94

After the curve on Amador Way

Heron's Head Park

At the end of Cargo Way near Jennings