Learning Destinations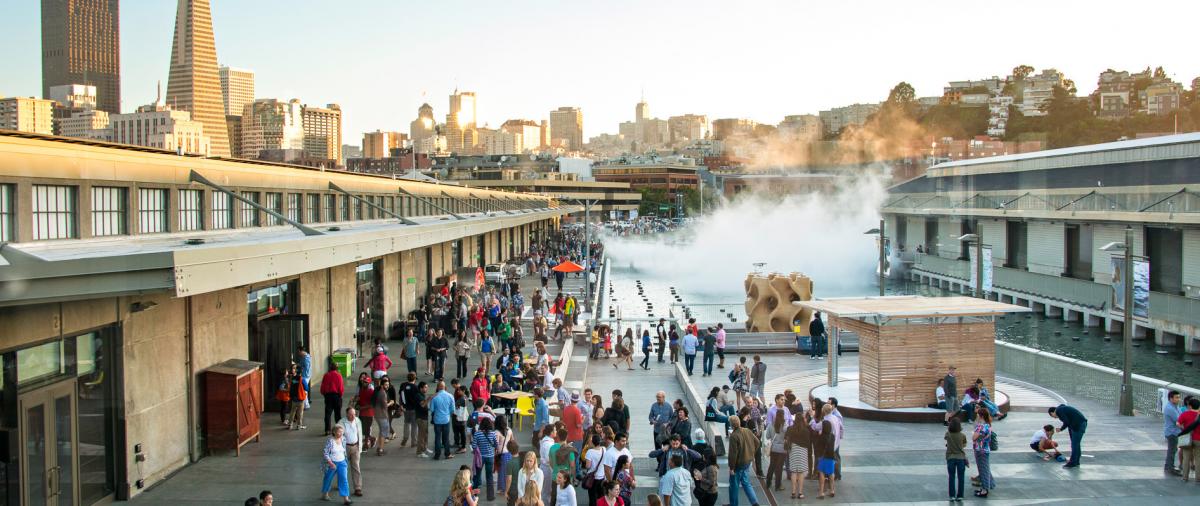 Learning is fun on the waterfront, and there are plenty of destinations perfect for an entertaining and education experience.  
The Exploratorium at Pier 15 is filled with hands-on and interactive exhibits on science, art and beyond. This public learning laboratory has hundreds of exhibits perfect for curious minds of all ages as well as the adults-only "After Dark," a weekly event with guest speakers, films, special topics and drinks while you explore the museum.  
The ocean world is ripe for exploration at the Aquarium of the Bay at PIER 39. The aquarium is home to over 20,000 marine animals from sleek sharks, elusive octopuses and cuddly sea otters. Their walkthrough tunnels and interactive touchpools bring the marine world right to your fingertips and are a breathtaking sight to see. 
Get hands on with nature through the EcoCenter at Heron's Head Park. The community center holds trail walks and events hosted by San Francisco Recreation & Parks to engage with the natural wetlands and shorelines at nearby Heron's Head Park. Volunteer days every month are dedicated to wetlands restoration and taking care of the crucial park habitats that attract more than a hundred species of birds every year. 
Tour historic World War II ships at Fisherman's Wharf. The USS Pampanito and SS Jeremiah O'Brien at Pier 45 are both living museums to our nation's history and its maritime heritage. The USS Pampanito made six patrols in the Pacific during World War II during which she sank six Imperial Japanese ships and damaged four others. The SS Jeremiah O'Brien is one of two remaining fully functional Liberty ships of the 2,710 built and launched during WWII. The O'Brien has the distinction of being the last unaltered Liberty ship and remains historically accurate. 
Take a walk with history. Pylons along the waterfront tell the story of the San Francisco waterfront. Learn about the places, industries and people who helped build the waterfront from its beginnings as a fishing There are 20 pylon locations between Fisherman's Wharf and Heron's Head Park, along the Embarcadero, Illinois Street and Cargo Way.