Getting Here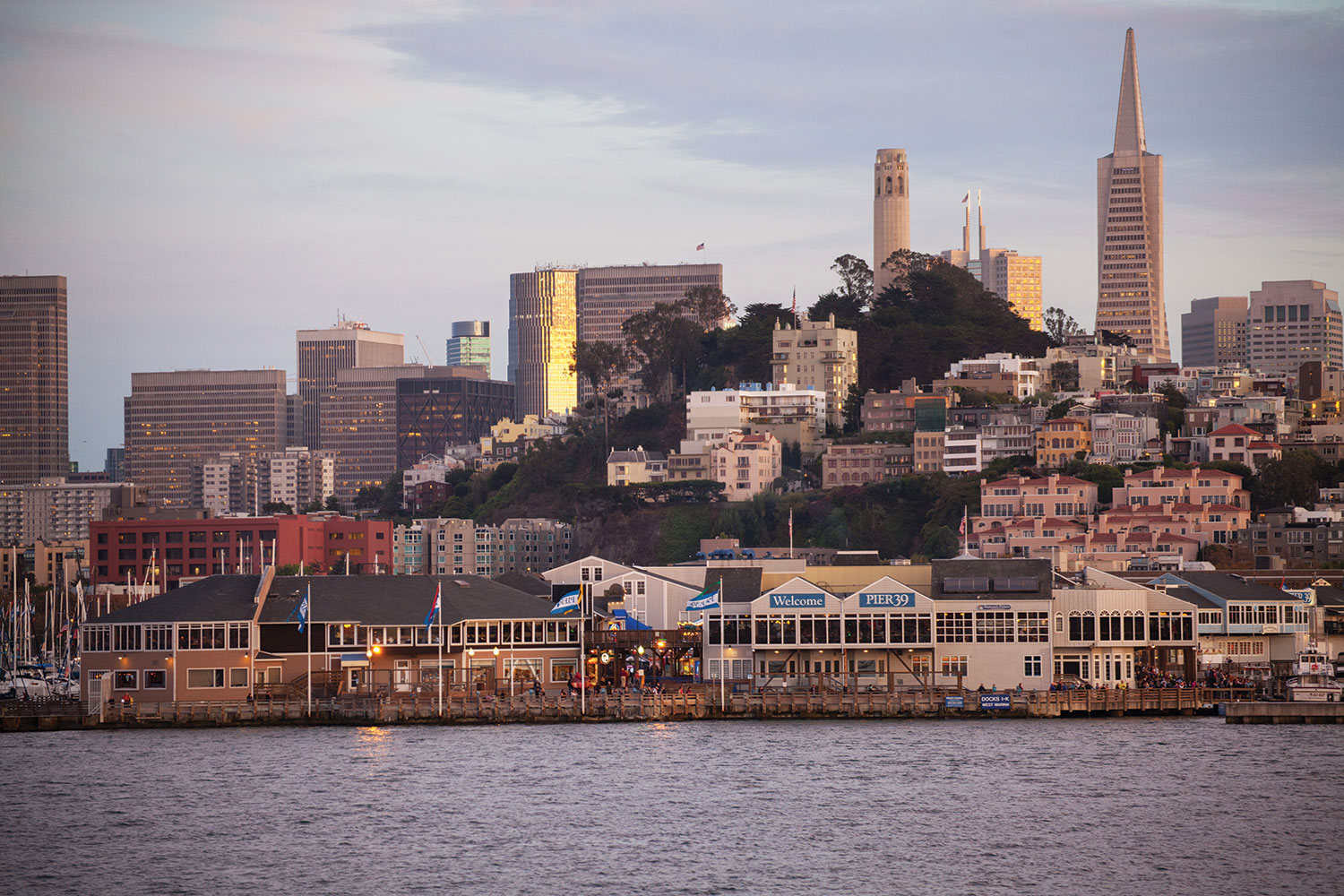 The Port's headquarters are located at Pier 1 on the Embarcadero (cross street: Washington Street). Our offices are to the north of the Ferry Building. Here are several ways to get to us:
Public Transit is highly recommended while visiting San Francisco and the waterfront, as parking is often limited and traffic can be troublesome. Muni and BART trains both stop at Embarcadero Station, which is a 5-minute walk to Pier 1. Several Muni bus lines also stop nearby Embarcadero Station at Ferry Plaza. Muni's F line historic streetcars run along the Embarcadero and stop close by Pier 1. Plan your trip in advance via Muni or BART. 
Ferry service is available for people visiting from across the Bay. Golden Gate Ferry and SF Bay Ferry offer regular service throughout the day from Oakland, Alemeda, Vallejo, Mare Island, Larkspur, Sausilito and Tiburon. All ferries disembark at the Ferry Building, which is next door to Pier 1. Plan your ferry ride in advance with Golden Gate Ferry and SF Bay Ferry. 
If you must drive to Pier 1, please check 511-Traffic Information before leaving, as traffic on the Embarcadero and throughout downtown San Francisco can be heavy throughout the day. The closest public parking lot is located at 501 Embarcadero (at Washington). If you have an appointment at Port of San Francisco offices, check with your Port contact on parking validation prior to your visit. 
San Francisco Water Taxis stops are stationed along the Embarcadero and is ideal for quick trips along the waterfront. Look for "Water Taxi" placards on the Embarcadero sidewalk, which will indicate where each taxi dock is located.
Bicycles are a great way to explore the Embarcadero and engage with all the sites that make the waterfront so popular. Bicycles are allowed to ride on the promenade/sidewalk, in addition to the painted green bike lanes on Embarcadero. There are several bike share docking stations along the Embarcadero. While biking along the waterfront, listen to all marked traffic signage and lights, yield to people walking (especially on the sidewalk) and stay alert to traffic.
Blue Greenway (a 13-mi trail under construction that stretches from China Basin to Candlestick)