Dogs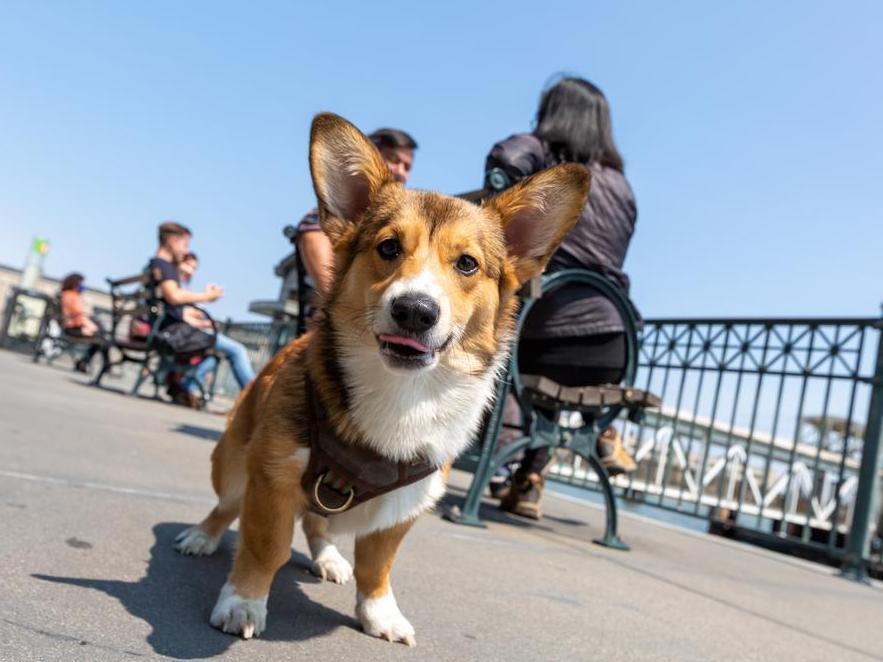 Dogs can have fun on the waterfront with their human(s) too! There are plenty of places where your trusty companions can visit and explore.  
Visit one of the many waterfront parks with your dog! Let your pup take in the smells and sights along the bay and hang out on the grass at Cruise Terminal Park, Brannan Street Wharf Park or South Beach Harbor Park. Dogs must remain on leash at all Port parks and open spaces. 
Take the most epic of walkies with a stroll up and down the waterfront. There's 7.5 miles of Port waterfront to explore – your dog will enjoy meeting some extra-large water dogs (aka sea lions) at Pier 39's K-Docks, strolling and sniffing along the Embarcadero or the water's edge at Crane Cove Park. Visit the Butchertown Dog Run at the entrance to Heron's Head Park for a full off-leash romp with other four-legged friends. (Show us your happy puppers on the waterfront - Tag the Port on Instagram!) 
Treat your pup to something special while visiting the waterfront. Head to Bow Wow & Kitty Too! at PIER 39 for playful fresh baked pet treats, toys and accessories. Or visit Mishka Dog Boutique at Ferry Building to peruse the selection of unique healthy dog treats that any dog would be happy to munch on. 
Plenty of restaurants allow well-behaved dogs to hang out with their humans while eating or drinking on patios and outdoor spaces, including Fog Harbor Fish House and Wipeout Bar & Grill at PIER 39, Fort Point Beer Company and Hog Island Oyster at the Ferry Building, and Mission Rock Resort, Atwater Tavern and Hi Dive located south of Oracle Park. Always confirm rules about dogs with the restaurant prior to arriving there. 
Dogs are not allowed inside the Ferry Building. Small pets are allowed on ferries so long as they are stowed and remain inside a kennel or pet carrier for the duration of the trip. Visit SF Bay Ferry or Golden Gate Ferry for most accurate information. Service animals are welcomed.