Port Advisory Committees
The Port has several Advisory Committees that cover a wide range of waterfront areas and issues, shown in the map below.  All Advisory Committee meetings are open to the public, and provide information on Port land use, planning, leasing, development projects, and operations.  The links in the map provide access to meeting documents and information about membership and Port staff coordinators for each Advisory Committee.
Join the Port's email list to receive meeting notices and information about one or more Port Advisory Committees.  General information about committee operations and protocols is available here.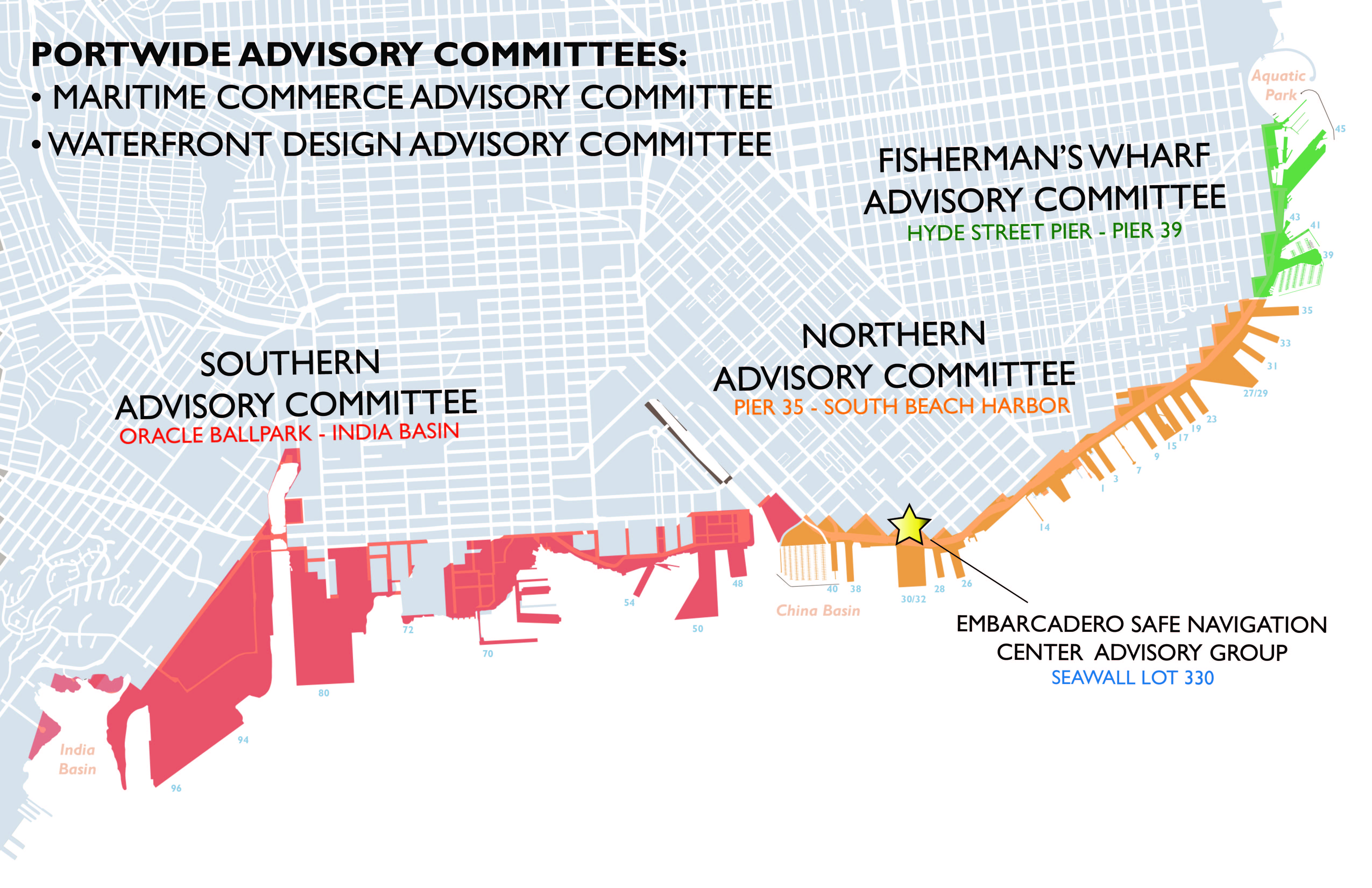 UPCOMING MEETINGS
 
Northern Advisory Committee (NAC)
September 15th, 2021 5:30pm
Southern Advisory Committee (SAC)
TBD 
Fisherman's Wharf Advisory Committee
TBD
Embarcadero SAFE Navigation Center Advisory Committee (ESNCAC)
TBD
As of April 2020, the Port restructured its advisory committees.  The Northeast Waterfront Advisory Group (NEWAG), Central Waterfront Advisory Group (CWAG), and Southern Waterfront Advisory Committee (SWAC) have been reorganized into the Port's Northern Advisory Committee (NAC) and Southern Advisory Committee (SAC).
PROJECT UPDATES