About the Commissioners
Willie Adams, President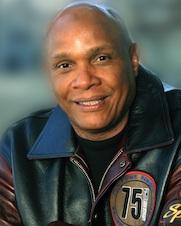 Commissioner Willie Adams was appointed to the Port Commission by Mayor Edwin M. Lee  in July 2012. Adams previously served as the Commission's vice president (2014, 2015, 2018 and 2019) and president (2016 and 2017). He is the current President of the Commission. Adams previously served on the San Francisco Film Commission.
Adams was named the President of the International Longshore & Warehouse Union (ILWU) in 2018. Adams's long history with ILWU started in Tacoma, Washington in 1978, where he worked on the docks as a longshoreman for 24 years. In 1998, he was elected by co-workers to serve on their local union Executive Board and chosen in 2000 to serve on the union's International Executive Board.  Adams was also elected to serve as one of three Trustees who oversee the ILWU's finances. Adams has represented the ILWU during visits with workers in South Africa, Australia, Spain, Cuba, Vietnam and China.
Adams also serves on the Board of TransAfrica, where he works closely with Board Chairman Danny Glover and Board member Harry Belafonte. He is a passionate cultural advocate. He produced "Celebrations of Black History and Labor" programs in Tacoma, which featured cultural and political figures including Danny Glover, Paul Robeson, Jr., Yolanda King (Martin Luther King Jr.'s daughter), hip-hop icon Chuck D, and Betty Shabazz (daughter of Malcolm X). He is also executive producer of several documentary films, including one exploring the life of African American writer Langston Hughes, "Hughes' Dream Harlem," and "The Black Composers," which tells the story of African American film score composers. Adams is currently involved with a full-length dramatic film exploring the life of labor leader Harry Bridges. Adams has resided in San Francisco since 2003. 
Adams' term expires in May 2026.
Kimberly Brandon, Vice President
Commissioner Kimberly Brandon was appointed to the Port Commission by Mayor Willie L. Brown, Jr. in August 1997. She has served several years as the Commission's president (2000-2001, 2008, 2011 and 2018-2021) and vice president (1998-1999, 2002-2003, 2006-2007, 2010, 2012-2013, 2016-2017). 
Brandon is the first African-American woman to serve on the Commission, where she spearheaded the formation of the Southern Advisory Committee (SAC) to ensure that southeastern waterfront communities were engaged in development planning affecting their neighborhoods. 
Brandon is an accomplished financial services professional deeply committed to public service. She most recently served as Senior Vice President with The Brandon Group at Morgan Stanley, where she oversaw a portfolio of assets of high-net-worth individuals, foundations, endowments and public entities. Brandon joined the firm in 2004 from the Private Bank at Bank of America in San Francisco as a Private Client Manager. While at Bank of America, Brandon provided strategic investment management advice to ultra-high-net-worth individuals, foundations and endowments. Prior to joining the Private Bank at Bank of America, Brandon spent 13 years with Wells Fargo Bank working with high net-worth individuals.
Brandon also spends numerous hours serving the community on various nonprofit boards and is past Chair of the Board of Trustees of the Museum of African Diaspora, an active board member of PACT, Inc., and San Francisco Grants for the Arts Advisory Panel. She also serves as the Chairwoman of Metta Fund, a private foundation supporting high-quality and innovative organizations to improve the health for all in San Francisco.
Brandon is a native San Franciscan and a graduate of San Francisco State University. She is a Distinguished Alumni who serves on the San Francisco State University Foundation's Board of Trustees as Chairwoman. She is also a member of the University's Lam Family College of Business Development Council. She completed Cannon Financial Institute's Certified Wealth Strategist Mastery Program and holds the Financial Industry Regulatory Authority (FINRA) Series 7, 63 and 66 licenses.
Commissioner Brandon's term expires in May 2025.
John Burton, Commissioner
Commissioner Burton was appointed to the Port Commission by Mayor London N. Breed in October 2020.  John L. Burton, an attorney, graduated from the University of San Francisco School of Law. Mr. Burton served in the California State Assembly from 1965 until 1974, in the U.S. House of Representatives from 1974 until 1983, in the California State Assembly again from 1988 until 1996, and in the California State Senate from 1996 until 2004 where he served as Senate pro Tempore.
Mr. Burton also served as the Chairman of the California Democratic Party from April 2009 through May 2017. During his tenure as Chairman, despite massive Republican gains nationwide, the California Democratic Party swept all statewide offices being contested. They won a net gain of four House seats by defeating three GOP incumbents, and winning an open GOP seat, and won a supermajority in the Houses of State legislature – a feat in which the party last accomplished in 1882.
His passionate advocacy on behalf of foster youth led to the founding of the nonprofit organization that bears his name, John Burton Advocates for Youth. This organization has helped transform the child welfare system and improved the lives of foster youth all across the State of California.
Mr. Burton also serves as partner in the political consulting firm, Burton & The Brains. He was appointed by Governor Gavin Newsom to the Penal Code Revision Committee in January 2020. 
Commissioner Burton's term expires in 2024.  
Gail Gilman, Commissioner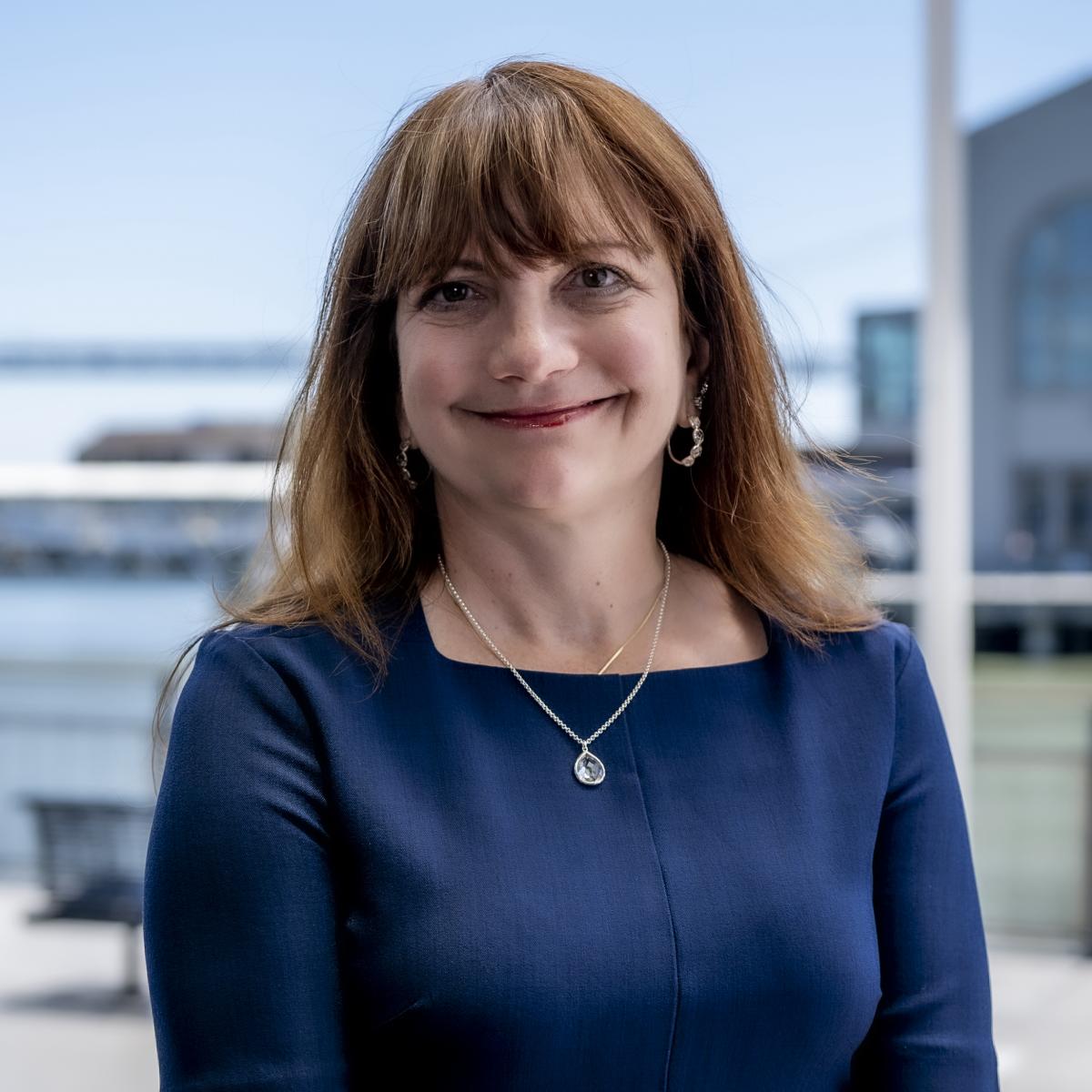 Commissioner Gail Gilman was appointed to the Port Commission by Mayor Mark Farrell in April 2018. She has previously served on numerous housing and homeless tasks forces and was appointed in 2017 by Governor Brown to California's Homeless Coordinating and Financing Council. She previously served on the commission for the San Francisco Department of Building Inspection.
Ms. Gilman has over 25 years of non-profit experience and extensive experience in real estate development of residential housing, land-use policy, activation of commercial spaces in supportive housing, social enterprise, economic development, homelessness, social services, public policy and community organizing. She was chief executive officer at the Community Housing Partnership for a decade and currently is the Chief Strategy Officer at All Home CA. She is extensively involved in regional and national public policy efforts related to housing and homelessness. Ms. Gilman received a Master of Non-Profit Administration from University of San Francisco and lives in the North Beach neighborhood along the waterfront.
Commissioner Gilman's term expires in May 2026.