Executive Director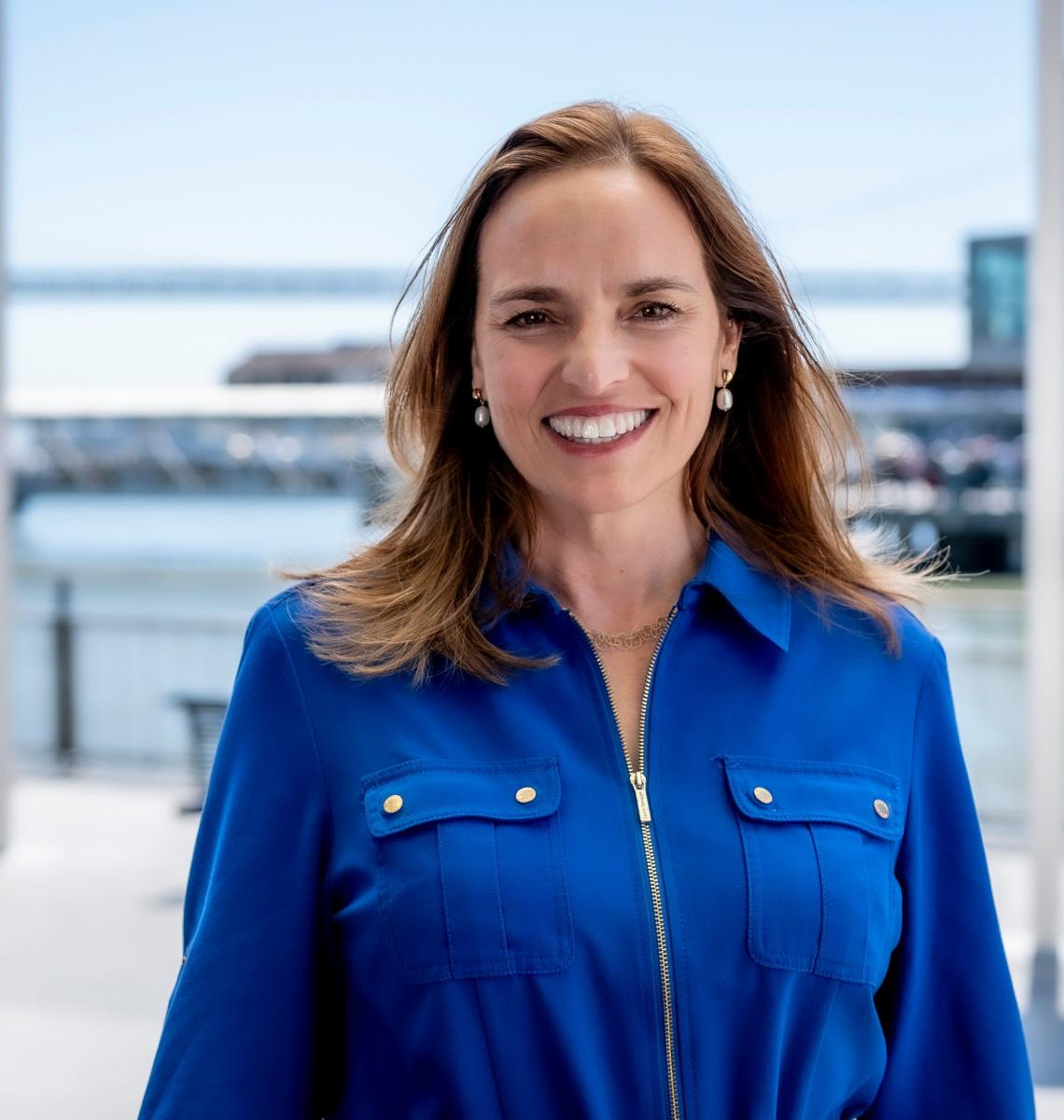 Elaine Forbes is the executive director of the Port of San Francisco.  She is a passionate champion and advocate for the San Francisco waterfront. An innovative and compassionate leader, she has provided a steady hand at the helm during a period of great change and a global pandemic.  Mayor Edwin M. Lee appointed Director Forbes in 2016.   
Director Forbes is leading the Port and public through a waterfront renaissance.  Central to her work is ensuring that all new developments on the waterfront align with key Port objectives of economic recovery, equity, and resilience.  Due to her leadership, neighborhood communities at Pier 70, Mission Rock, and 88 Broadway provide more open space, new affordable homes, and robust climate change measures to ensure the new developments will serve future generations. She secured a $425 million bond from San Francisco voters, and additional resources from agencies, to create a safer and more resilient Embarcadero. As the guardian of the public's historic resources and open space, she is correcting the capital deferred maintenance of the historic Embarcadero piers. 
Deeply committed to an open and accessible waterfront, Director Forbes has expanded open space and bay access for the public.  Director Forbes has overseen the addition of several acres of open space creating more public access to nature and the Bay. One of the signature park openings is Crane Cove Park, a seven-acre southern bayfront park that contributes to and expands the Port's necklace of public open spaces along San Francisco's iconic waterfront. 
Director Forbes has worked to enshrine equity as a core Port value adding explicit equity commitments to the Port's strategic plan in 2016.  She has led the effort to create a culture of inclusion, belonging, and excellence internally at the Port with the explicit goal of and making sure the Port is an anti-racist organization and an equitable place to work.    
Director Forbes has also led her team to oversee growth in the Port's maritime businesses that produced record numbers for cargo and cruise calls to the Port, while paving the way for a greener maritime industry in San Francisco. She has called for and led efforts to make maritime operations greener by encouraging maritime partners to transition to hydrogen and other fuel alternative options. She has also overseen the addition of shoreside power to the San Francisco waterfront.   
Due to COVID-19 pandemic impacts, today, she is leading the Port through the worst economic conditions in its history.  Recognizing the impacts on small and family-owned business along the waterfront, her team developed a comprehensive tenant relief program that offered financial support to impacted tenants, enabled outdoor space for struggling restaurants, and created a $1 million zero interest loan program to support small and local waterfront businesses.   
Deployed as a Disaster Service Worker herself, along with hundreds of Port staff and thousands of other City and County of San Francisco employees, she led the City's efforts to develop COVID-19 testing facilities.  The first free, public testing site in the United States was established on Port property and at peak completed almost 2,000 tests a day. 
Prior to her appointment, Director Forbes held executive leadership positions in several City and County of San Francisco departments.  She worked in redevelopment, land use policy, and economic development for the City of Oakland and non-profit organizations. She holds a Master's degree with honors from the University of California, Los Angeles, and a Bachelor of Arts degree with honors from Mills College, Oakland. She is a member of the Phi Beta Kappa Society.  
Director Forbes was born in San Francisco and resides in the Castro neighborhood with her life partner.