Stormwater Public Outreach and Education Program
The Port Stormwater Public Outreach and Education Program was created to increase the public's knowledge and awareness of the negative impacts of stormwater pollution on creeks, bays, wetlands, the ocean, and other waterways. 
Trash
Trash discarded on land frequently makes its way into streams, creeks, rivers, bays, and eventually the ocean.  Trash is a significant pollutant of California's waters that adversely affects beneficial uses, including uses that support aquatic life, wildlife, and public health.  Studies show that by 2050 there will be more plastic in the water than fish.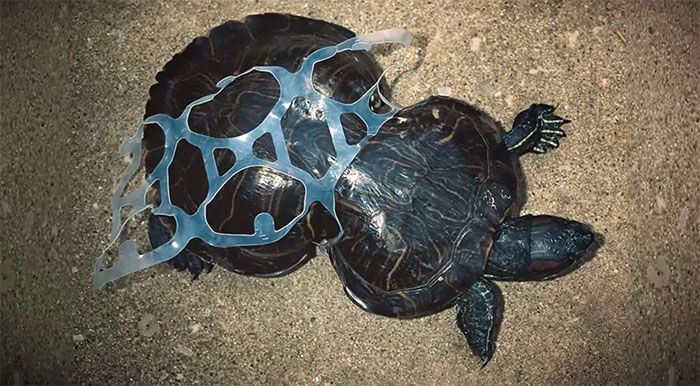 What the Port is Doing to Reduce Trash
Bag Ban.  Prohibits all single-use plastic checkout bags, and requires a 10 cent charge per checkout bag provided.
Zero Waste Policy.  Applies to events on Port property that attract more than 5,000 people.   
Big Bellys.  Several Big Bellys trash receptacles are located on Port Property.  Big Bellys are solar powered and prevent scavenging.
Trash Reduction Plan.  This plan will include installing Full Trash Capture Devices at drain inlets.  More details coming soon!
How YOU can help
Participate in local cleanups.  Find out more at Coastal Cleanup Day.
Put litter in its place.  Use nearby garbage cans or pack your trash until you reach the next available trash can. 
Use reusables.  Use reusable mugs, water bottles, and cloth napkins.
Participate in Adopt a Drain.  Find out more here. 
Water Efficient Landscaping
California's water supply is limited and under increasing pressure.  Up to 30% of urban water use goes to landscaping.  To ensure the efficient use of water for all San Francisco landscapes, projects with 500 square feet or more of new or modified landscape area are required to comply with the Water Efficient Irrigation Ordinance.  Learn more about how to comply here.
For more information about water efficient landscaping, please refer to the ReScape California website.  ReScape California, also known as the Bay-Friendly Landscaping & Gardening Coalition, is an advocate and expert in the creation of sustainable landscapes for commercial, multi-family, and public spaces as well as single-family residences.
Illicit Discharges
Storm drains are meant for conveying only rain water!  Disposal of other wastes such as motor oil, paint, wash water, or pet waste down a storm drain can introduce pathogens, nutrients, detergents, and various toxic pollutants to our waterways.  The Port is implementing a program to spot and eliminate illicit discharges. 
YOU CAN HELP!  Call 311 regarding illicit discharges/connections to the Port's storm drains or illegal dumping.
Pesticide, Herbicide, and Fertilizers
The Port promotes Integrated Pest Management (IPM) as an effective approach to manage pests while reducing potential water quality impacts.
Resources
Mobile Cleaning and Pressure Washing
In some parts of San Francisco, mostly along the water front, drain inlets discharge directly to the Bay or Ocean.  Pressure washing in these areas allows polluted pressure washer waste water to harm the numerous wildlife species that live downstream. 
To learn more about ways to prevent pollution when pressure washing, please refer to the Bay Area Stormwater Management Agencies Association pamphlet.
For more information about the Port Stormwater Public Outreach and Education Program, contact Anna Brust (Wallace) at (415) 274-0276 or anna.wallace@sfport.com, or Rich Berman at (415) 274-0276 or richard.berman@sfport.com.