Port of San Francisco Welcomes Pasha Automotive Services to Pier 80 MV Jean Anne Makes Inaugural Ship Call
First ship calls to unload automobiles and boats transforming Pier 80 from an underutilized asset to a thriving marine terminal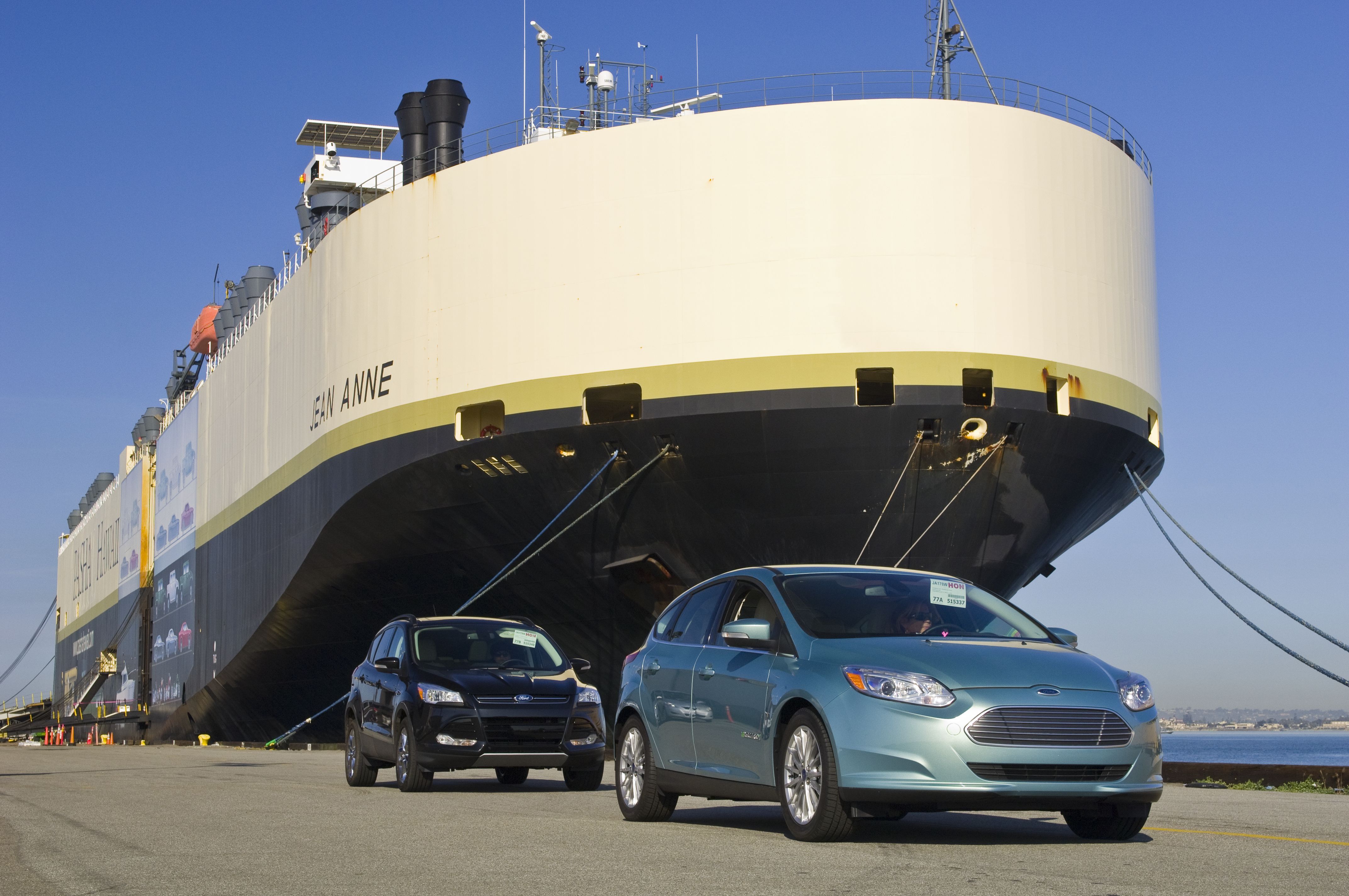 San Francisco, CA - Monday, August 22, 2016 – Today, Mayor Edwin M. Lee and the Port of San Francisco welcome Pasha Automotive Services (PAS), a subsidiary of the Pasha Group, to Pier 80 for the first ship call to unload 500 automobiles being transported by truck to Northern California dealerships.  Pier 80 is the Port's 69-acre cargo terminal in the southern waterfront.
The Port's new 15-year lease agreement with PAS allows the import and export of vehicles by ship at Pier 80, with on-terminal automobile preparation and detailing services. The new agreement with PAS promises to transform Pier 80 from an underutilized asset to a thriving marine terminal creating new revenue for the Port and significant economic and employment benefits for San Francisco.
"Pasha Automotive's transformation of Pier 80 reopens our City as a national hub for shipping and trade," said Mayor Ed Lee. "The revival of a once thriving industry ushers in a new era of commerce at the Port of San Francisco, bringing economic growth and creating hundreds of new local skilled-worker jobs in the Southeast neighborhoods."
Pier 80 will employ approximately 50 longshore workers during vessel operations and as automobile processing reaches capacity, it is anticipated that 150 new employees will be hired and trained. These jobs, which can be filled by workers with various skill levels, will enhance economic opportunities particularly in San Francisco's District 10.
Pasha has entered into an agreement with CityBuild, an employment program under the Mayor's Office of Economic and Workforce Development where CityBuild will provide a screened and qualified workforce comprised of skilled San Francisco residents for processing work at the Pier 80 operation with a priority for residents in District 10.  The jobs offered at Pier 80 will provide a living wage and family benefits with training and long-term careers.
It is expected that Pier 80 could receive approximately 96 ships per year, shipping approximately 150,000 vehicles. PAS could also manage any project, breakbulk cargo or vessel lay berthing.
The Pasha Group, family-owned and headquartered in San Rafael, is a multi-faceted transportation company with shipping services from the U.S. West Coast and Hawaii. PAS currently operates automobile marine terminals in San Diego and Grays Harbor WA.
"This is an exciting day for our company, and our family," said John Pasha, senior vice president of Pasha Automotive Services.  "Not only are we returning to our roots in San Francisco, but we are transforming this underutilized pier to a facility requiring a maritime use to serve customers and create local jobs.  As a company, we are committed to ensuring that maritime uses are supported, and that our country's valuable waterfront assets receive the investment they need to serve commercial, not just recreational uses."
Pasha noted that U.S. auto sales hit a record high of 17.5 million in 2015, and are expected to increase as more young buyers enter the market.  "This increased capacity will allow us to serve the Northern California market, and reduce the environmental footprint of cars being unloaded in Southern California and trucked north," he said.  "We are delighted to offer customers additional options for their roll-on/roll-off cargo at this key shipping hub, and look forward to partnering with the Port and the City in future growth."
Other West Coast ports involved in international automobile logistics are near capacity and Pier 80 is currently an underutilized facility that can be transformed into a significant economic engine for the southeast portion of the City.
"This marine terminal agreement signifies a new beginning for cargo operations at the Port of San Francisco," said Willie Adams President of the San Francisco Port Commission.  "We want the world's shipping community to know that the Port of San Francisco is open for business. We also want to thank Mayor Lee for his leadership and for helping us to support working families in this community."
Pier 80, San Francisco's primary general cargo terminal, consists of approximately 69 acres of cargo laydown space, two warehouses, and four deep water berths. In addition to serving as a cargo terminal, Pier 80 provides the City a vital facility for emergency preparedness and resiliency in the event of a natural disaster.
The Port has worked in concert with the City, Bayview-Hunters Point communities, including the Port's own Southern Waterfront and Maritime Commerce Advisory Committees to maintain a strong base for maritime and industrial uses in southeast San Francisco.
"The Office of Economic and Workforce Development's premiere CityBuild Construction Training program has trained more than 900 individuals and placing them in more than 1,500 jobs within various trades as laborers, carpenters, cement masons, electricians, plumbers, painters, ironworkers, and many more in construction companies citywide. We are thrilled to be able to partner with Pasha Automotive Services to continue to create high quality jobs that will benefit residents living in our local neighborhoods," said Michael Carr, deputy director of the Office of Economic and Workforce Development.
The Port of San Francisco manages the waterfront as the gateway to a world-class city, and advances environmentally and financially sustainable maritime, recreation and economic opportunities to serve the City, Bay Area, and California.
###