Piers 80-96 Maritime Eco-Industrial Strategy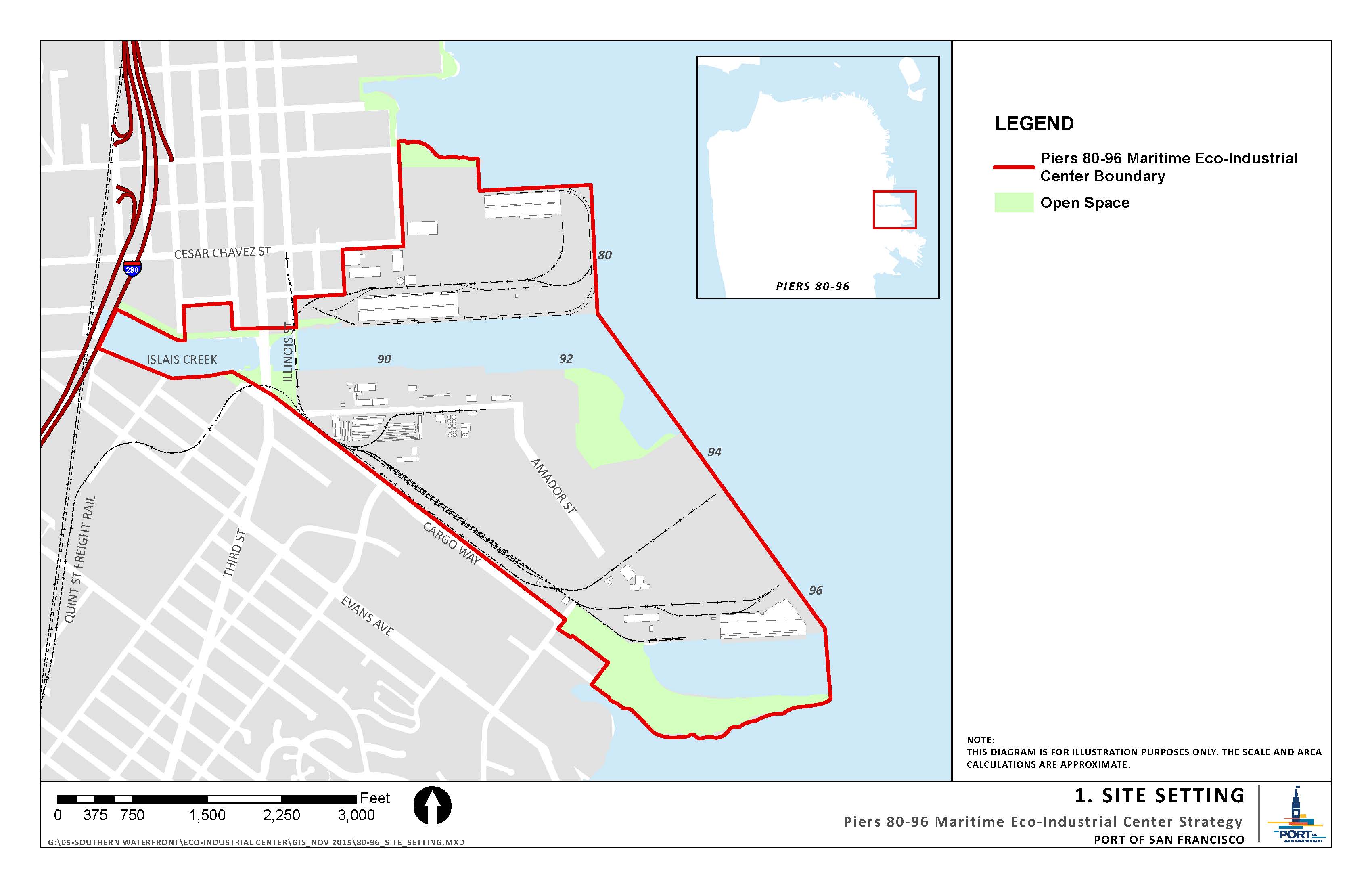 Piers 80-96 Maritime Eco-Industrial Strategy
The Port of San Francisco Piers 80–96 Maritime Eco-Industrial Center (Maritime Eco-Industrial Center) is located on piers and upland properties within the Port's Southern Waterfront area. It is generally bounded by 25th Street on the north, Illinois Street on the west and Cargo Way on the south.
The Port defines the Maritime Eco-Industrial Center as an area that co-locates maritime industrial uses to enable product exchange, optimize use of resources, incorporate green design and green technologies on-site, fosters resource recovery and reuse, to provide economic opportunities that employ local residents, minimize environmental impacts and incorporate public open space for enjoyment and habitat.
This report describes Port community efforts since 2000 that have supported over $88 million in public and private investments to date, to realize the Maritime Eco-Industrial Center. Through those efforts, the Port has evolved strategies that align maritime cargo business opportunities with complementary industries that improve the environment and community character, produce local jobs, and support investments in new parks and waterfront public access.
Questions, comments or suggestions on the Eco-Industrial Strategy should be directed to David Beaupre at (415) 274-0539 or david.beaupre@sfport.com