Pier 45 Fire Information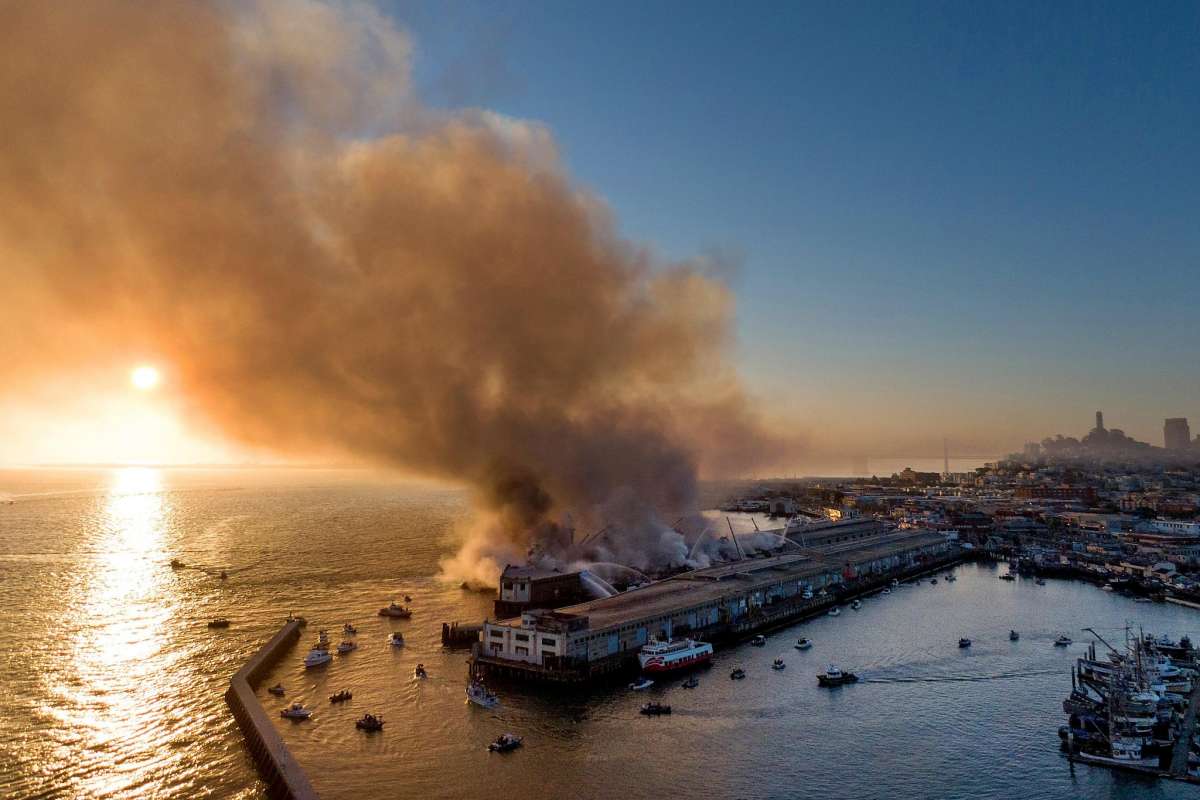 PIER 45 Shed "C" FIRE
The Port and the City of San Francisco are working tirelessly to clean, restore and ultimately rebuild Shed "C" at Pier 45. Shed "C" burned to the ground in a four-alarm fire that began early on the morning of Saturday, May 23. Thanks to the heroic efforts of San Francisco Fire Department (SFFD) firefighters, the fire damage was contained to Shed "C," sparing any significant damage to the other three sheds (buildings) at Pier 45 and protecting the historic Liberty Ship SS Jeremiah O'Brien from fire damage. However, investigators and engineers continue to monitor to determine if there was any deeper structural or other damage to Sheds A, B, and D or the pier itself. 
In destroying Shed "C," the blaze consumed thousands of crab traps, shrimp traps, and black cod traps as well as other fishing equipment belonging to approximately 35 crabbing operators who are Port tenants in the building. It is estimated that crabbing generates more than $95 million annually. 
The Port and the City of San Francisco Office of Economic and Workforce Development (OEWD) are working with the tenants of Shed "C" as well as other Pier 45 tenants to assist in the fire's aftermath. 
"Fishermen's Wharf is an historic and important center of the fishing and crabbing industry. We want a diverse set of jobs and industries at the Port that reflect both our past and our future. The fishers and crabbers are a vital part of the Port now and in the future," said Elaine Forbes, executive director of the Port. 
The Port is working daily with impacted tenants as well as the SS Jeremiah O'Brien, Red & White Fleet, Mayor London Breed, Sup. Aaron Peskin, and neighborhood organizations and leaders to assist in recovery. 
Fisherman's Wharf is the center of Northern California's commercial and sport fishing fleets. Pier 45 houses the West Coast's largest concentration of commercial fish processors and distributors, which were spared by the fire. They produce more than 21 million pounds of fish every year and supply three-quarters of the fish in San Francisco restaurants.  
"Fisherman's Wharf and Pier 45 are vital to our city, our economy, and our heritage," Forbes said. 
"The Port will do everything in its power to support and preserve the crabbers and our impacted tenants and assist at this time of need," Forbes added.
The Port is grateful to SFFD, SF Police Department, Department of Emergency Management, OEWD and all city partners coming together to help respond to the fire and who will be there with us as we move into the recovery phase. The Port is also grateful to Scoma's and the greater Fisherman's Wharf Community for coming together to support the recovery efforts.
Read an update on Shed C clean up from 5.28.20
PIER 45 SHED "C" FIRE DETAILS
Four-alarm fire broke out at Pier 45 Shed C at approximately 4:15 a.m. on Saturday, May 23.
The fire was contained and brought under control by mid-day on Saturday.
More than 150 firefighters responded to the scene.
0 fatalities, 1 fire fighter was injured on Saturday. The firefighter has been treated and released from a local hospital.
SFFD has remained on site on fire watch to respond to any flashes. SFFD anticipate remaining at the scene through the week.
Investigation into the cause and origin of the fire is ongoing. 
PORT IMPACT 
The fire was contained to Shed "C" and did not spread thanks to quick work and valiant efforts of the San Francisco Fire Department.

There are four sheds at Pier 45.
Shed C was primarily used for storage. The SS Jeremiah O'Brien had some storage space in Shed C, and Red and White Fleet had offices within the shed.
Approximately 35 tenants directly impacted at Shed C.
Shed A is home to the Musée Méchanique, parking and some other office uses, and is not impacted by the fire.
Sheds B and D are the center of the commercial fishing industry where food processors are based.
65 tenants overall at Pier 45.
Port staff were on scene throughout fire and the aftermath. The Port continues to keep tenants informed with daily updates and phone calls and interact directly with impacted tenants, providing updates and answering questions.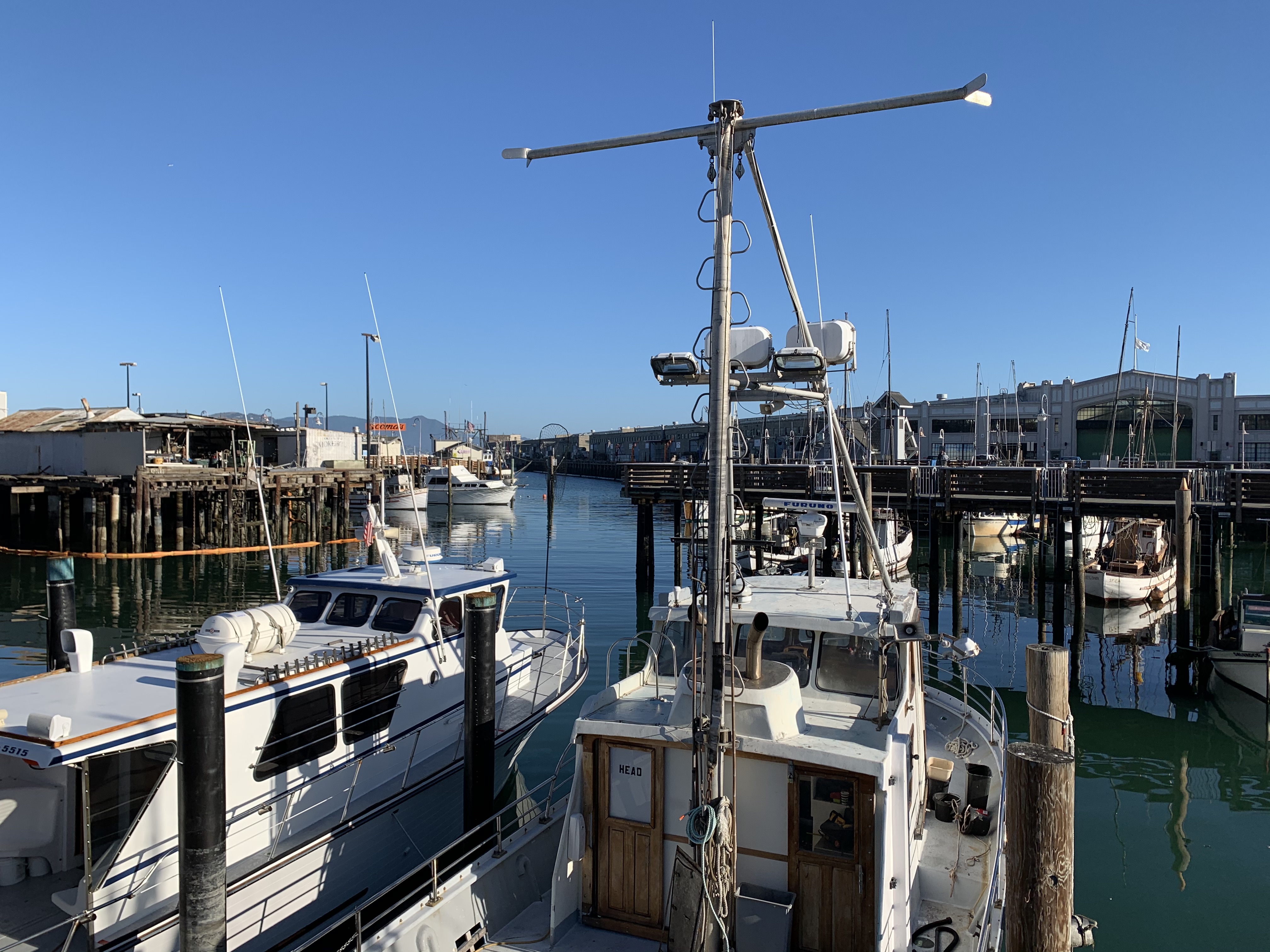 RESOURCES FOR PORT TENANTS
The Port has offered relocation assistance to dislocated tenants and is working with Red and White to find alternative space.  
The Port stands ready to offer alternative space to the fishers who lost their storage space as well as the SS Jeremiah O'Brien.
Port staff has been in contact with the OEWD to help connect impacted tenants to disaster relief resources and technical assistance. Information on OEWD's disaster relief resources can be accessed here: https://oewd.org/disaster-relief.
Port is allowing access to tenants for moving product and other materials as their spaces are cleaned and safety permits.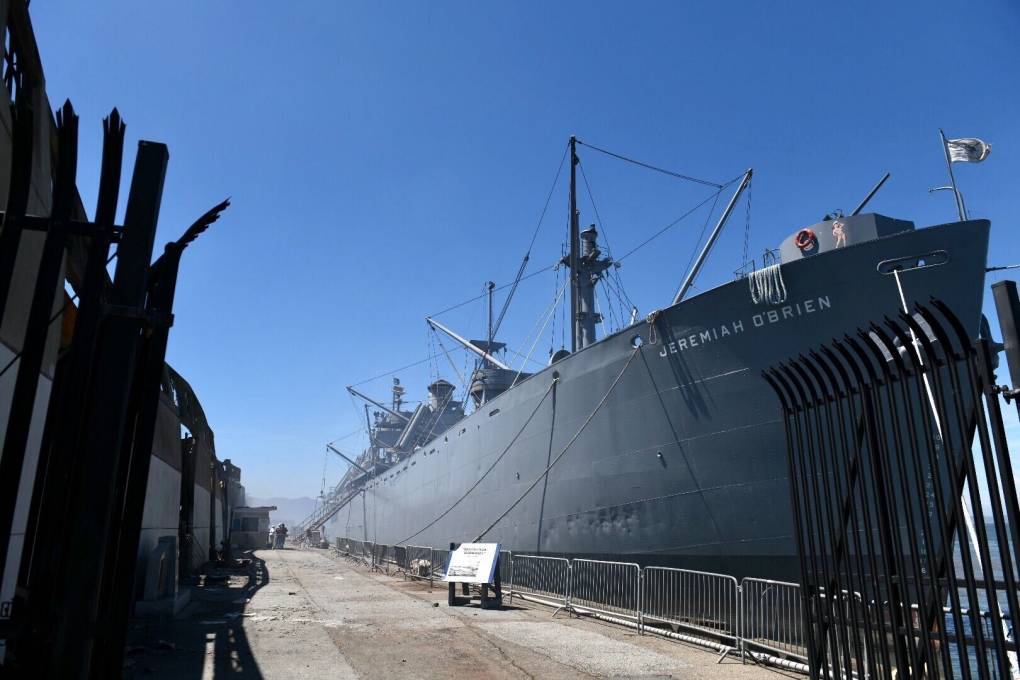 SS JEREMIAH O'BRIEN 
Thanks to the quick work of the SFFD the SS Jeremiah O'Brien was spared and survived the fire.
The SS Jeremiah O'Brien is a national historic treasure, one of two remaining Liberty Boats.

She survived WW2, including the D-Day landing.
She has been docked at the Port of San Francisco since the mid 90s.

The SS Jeremiah O'Brien is moving temporarily to Pier 35N.
She was closed to visitors due to health orders and will remain closed for the time being at Pier 35N.
NEED HELP? QUESTIONS?
Press Inquiries, contact media@sfport.com
Community and Tenants: contact Property Manager Demetri Amaro, demetri.amaro@sfport.com, 415-912-0072