Historic Pier Opportunities for Partnership

The Port seeks public-oriented concepts for historic facilities on the San Francisco waterfront
The Port seeks partners with ideas and the capability to create inviting, public-serving destinations for waterfront facilities in the Embarcadero Historic District.
When the Embarcadero Freeway came down after the 1989 Loma Prieta earthquake, a remarkable urban waterfront renaissance began. Now, over 24 million visitors and locals come to San Francisco's waterfront each year for employment, entertainment, and relaxation. However, many of the one-of-a-kind facilities in the Embarcadero Historic District remain closed to the public.
From August 1- October 31, 2018, the Port solicited feedback from small businesses and master tenants for new public uses for 13 historic piers and the Agriculture Building that are in need of rehabilitation through a Request for Interest (RFI). The Port of San Francisco requested creative ideas on how these historic piers can be accessible, resilient, and enjoyable. 
The Port received 52 diverse responses to the RFI in nine categories of public-oriented uses. The RFI was the first step in developing Requests for Proposals (RFP) to rehabilitate and preserve historic facilities within the Embarcadero Historic District. Port Staff will present an RFP strategy to the Port Commission in February 2019.
Sign-up for the Historic Piers Program mailing list. 
Important Dates & Information
Upcoming Public Meetings or Presentations

​Port Commission Meeting

​

Informational Presentation on RFP Strategy

Tuesday, February 26, 2019 - 3:15 p.m.

​

Port Commission Hearing Room, Ferry Building, Second Floor

Action Item to Port Commission for Authorization of RFP(s): March/April 2019

Embarcadero Historic District Piers Request for Interest - Responses - Fact Sheet, November 2018

​Facilities included in the RFI
The Port is included thirteen pier facilities and the Agriculture Building in the RFI. The facilities are located along the three and a half miles between Pier 45 in Fisherman's Wharf and Pier 48 at China Basin, just beyond AT&T Ballpark. All locations are within 2 blocks of Muni stops and have considerable foot traffic as well as being accessible by bicycle and water taxi. See detailed information on each facility in the RFI.


See a pdf of the map. ​
Successfully Rehabilitated Piers & Facilities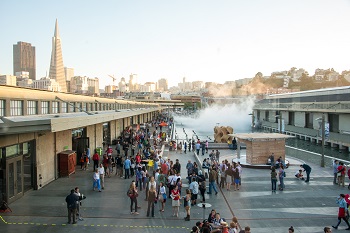 The Exploratorium
Project included historic rehabilitation of Pier 15 bulkhead & shed, new 'Observatory Building' that replaced a non-historic connector building, an open water courtyard, and outdoor exhibit area in a prior parking alley

Completed 2013
Ferry Building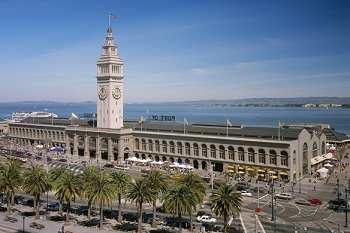 Project included ground-floor public market hall (approx. 65,000 sq. ft.) with retail, restaurants, transportation, and public spaces, two upper floors (approx. 175,000 sq. ft.) with office uses, the Port Commission Hearing room, recreation of the lost portions of the 600 foot long nave, and restoration of the façades

Completed 2003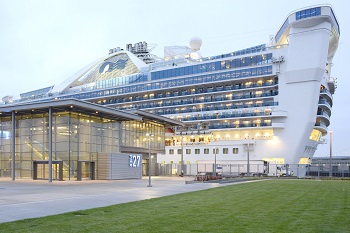 James R. Herman Cruise Terminal
Project included demolition of Pier 27 shed, partial demolition of the Pier 29 shed, demolition of the Pier 17 Annex office building, relocation of the shoreside power equipment, new cruise terminalconstruction, installation of maritime equipment, and development of 2.5 acre Cruise Terminal Plaza

Completed 2014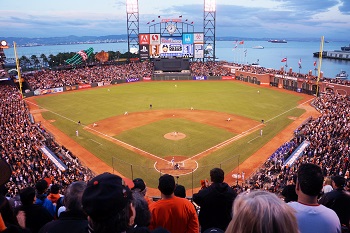 AT&T Park
Project included construction of a new 42,000 seat ballpark. Home to the San Francisco Giants baseball team and the host to more than 80 baseball games and dozens of other events each year

Opened in April 2000

Historic Port of San Francisco Piers in the News
Who should consider filling out the RFI?
Business Owners

Entrepreneurs

Developers

Not-For-Profits

Artists

Educational & Cultural Institutions

And others with expertise and ideas that invite the public into these facilities
Possible Activities & Experiences for RFI Facilities
Arts and culture

Food and beverage

Education

Maritime (excursion and leisure)

Maker

Museum

Recreation

Specialty retail

Other ideas that invite the public into the Port's incredible Embarcadero Historic District facilities

​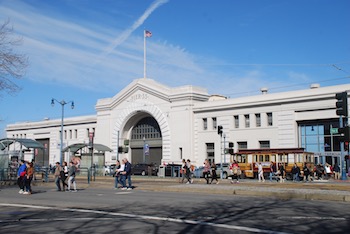 Pier 35 Bulkhead and Shed
170,000 sq. ft. of floor area

Adjacent to San Francisco's top tourist attraction PIER 39

Open water views to north and east

Primary pedestrian route to Fisherman's Wharf
1-minute walk to E & F-line stop

Concepts must accomodate use as secondary cruise terminal or have a long-term implementation horizon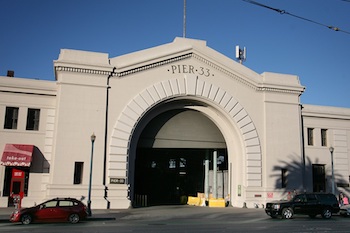 ​Pier 33 Bulkhead and Shed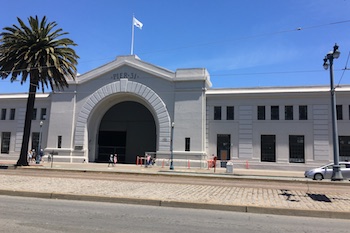 Pier 31 Bulkhead and Shed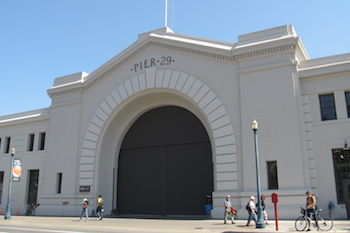 Pier 29 and 291/2 Bulkhead, Shed and Open-Air Inner Lot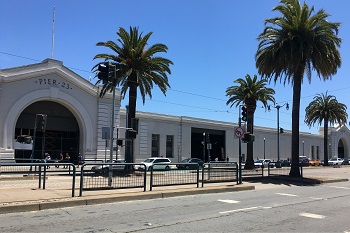 Piers 19, 191/2, and 23 Two Bulkheads and a Large Shed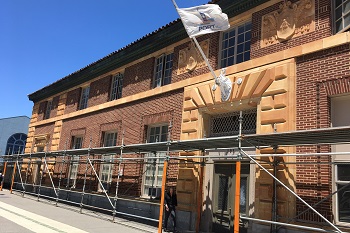 Agriculture Building—101 The Embarcadero
33,000 sq. ft. of floor area

Potential expansion to +55,000 sq. ft. floor area

Convenient transit access in all directions
Ferry Building is neighbor to north

Matchless location for many concepts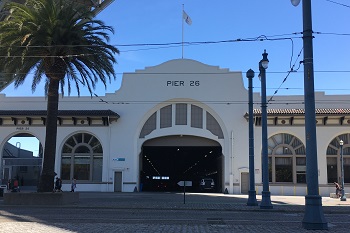 Pier 26 Embellished Front Structure and Shed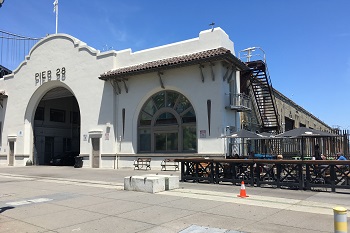 Pier 28 Embellished Front Structure and Shed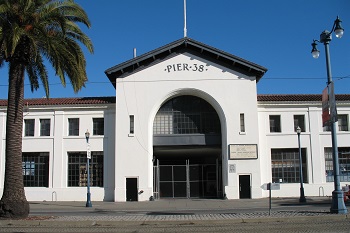 Pier 38 Bulkhead and Shed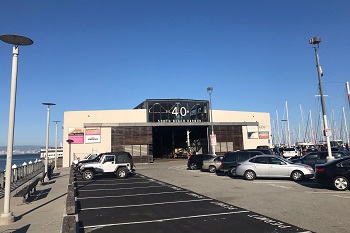 Pier 40 Shed and Parking Area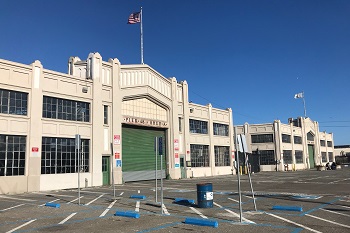 Pier 48 Two Bulkheads and Three Sheds
Related Documents & Information
Request for Interest Responses, Information & Feedback Form

RFI Response Public Meeting - November 27, 2018

Request for Interest Document & Information

RFI Facilities Open House, Pier 29, Agriculture Building & Pier 38 

- October 12, 2018

​

On-Site Presentation and Q&A - September 13, 2018

Online Presentation and Q&A - August 22, 2018

Presentations to the San Francisco Port Commission

Waterfront Plan Update

Seawall Earthquake Safety and Disaster Prevention Program (Seawall Program)

 

Do you have questions about the RFI? Find answers here.

Email further inquiries to Rebecca Benassini, Port Assistant Deputy Director Waterfront Development Projects, at historicpiers@sfport.com